Security Cameras
Siemax Electrical are experts in security cameras and should be your first call when it comes to protecting your home or business. Our HD cameras will give you peace of mind and allow you to monitor your premises from your TV, PC or mobile phone. You can view multiple security cameras on one screen and depending on the model even pan and zoom for closer inspections.
We will ensure you have the visibility you require and even set up your security cameras so you receive alerts when movement is detected – day or night.
Other possibilities include voice interactions and number plate recognition systems to give you the information to track down unwanted intruders.
Contact us to learn more or to see a demonstration of other systems in action.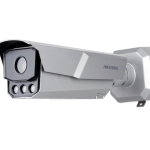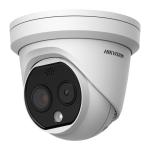 Thank you for the prompt service we received for our air-conditioner repairs. We searched for an Adelaide Electrician and you were the only company to return our call and the service was excellent.  Thank you.

Thanks so much for wiring my office with the right fibre to take advantage of our internet speed.  Was great.  You were in an out and no one even knew you were there.

You are amazing.  Our electrical engineers on site love when you come to assist on fault finding.  We know we can always rely on you to work well with our team and get the solution we all need.  It also helps that you get here in record time when things go pear shaped.  I really appreciate your services.

Thank you so much for coming out in the pouring rain to fix our reverse cycle.  It was so miserable I almost regretted calling you but your boys were fantastic and didn't complain once despite the cold.  It was also very nice that they were able to fix things so quickly.  Thank you so much.

We have been using you guys for years to provide alarm monitoring service and you have been fantastic.  I appreciate your call out time and I know we are in good hands.

It took me ages to try to understand what I thought I needed and it took you 2 hours to walk me through and explain what would suit my needs AND my house best.  I trust you guys and appreciate all you have done.